We at Railyard Arts Studio are local artists who wanted to create a studio where we would love to work–a place where we felt comfortable, inspired and relaxed. A place to create with others who are looking to express their creativity through all types of artwork and enjoy a collaborative and supportive atmosphere.
When we thought about building Railyard Arts Studio we spoke to artists of all types and skill levels and asked them what they would want in an art studio. What sort of environment would inspire them? And what capabilities should the studio have?
After brainstorming with local artists, we believe we have created a studio that fits just what was asked for:
Studios for creating different types of art in an open, casual and newly constructed sunlit setting.
All the equipment and tools necessary to create the work they desire and to learn new skills and techniques.
A place for artists to relax, talk, share ideas and inspire each other in a casual lounge space designed to create collaboration.
A chance for artists of all skill levels to show off their work, both in person at gallery shows and on a digital platform. Both options to be available whether they wish to sell their art or just allow friends and family to see what they have created.
An art education program that exposes children, teens and adults to various materials and mediums to introduce them to a vast array of ways to express their artistic talents.
24 hour access to studios to ensure artists can create as they wish while accommodating the never ending hectic schedules we all have.
Social events like "Mud and Merlot", "Art and Meditation", "Paint and Sip" and a host of others designed to bring friends, both old and new, together and just have fun.
And of course, a bottomless cup of coffee or tea from our in- house coffee bar for all to enjoy!
Jill Leary- Owner and Director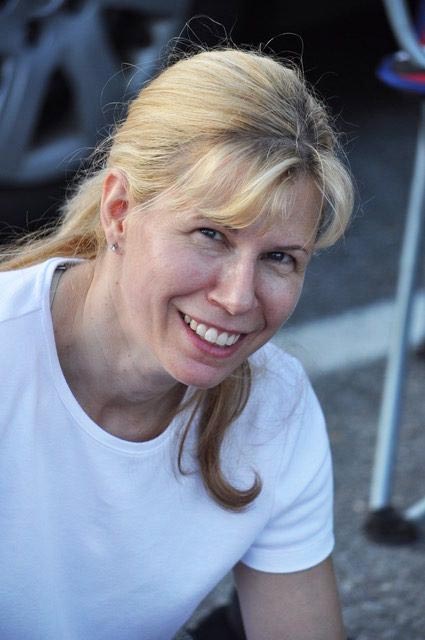 Jill Leary is a practicing artist and a New York State certified arts education teacher. She holds a Bachelor's of Fine Arts, with a concentration in Ceramics, and a Bachelor's of Art Education from Syracuse University, as well as a Master's of Fine Arts. For 11 years, Jill worked as an elementary art teacher for the Brewster Central School District. She also inspired students after school through the district's Enrichment Creative Arts Program, which hosted exhibitions of students' work at the Katonah Museum of Art.
After leaving the school system, Jill focused her creativity on charity work and fundraising. Seven years ago she developed a successful charity fundraiser "Crafts for a Cure." This fun-filled "carnival" of art projects for kids raised more than $100,000 for childhood cancer research and Jill has been honored by the Leukemia and Lymphoma Society for her incredible work. Jill also created "Healing Hugs Happy Hearts," a non-profit program that collects more than 1,000 handmade Valentine's for hospital patients. The cards are made by local schools and workshops and handed out to nearby hospitals on Valentine's Day. This program has been duplicated by other cities and school districts to great success. For five years, Jill also volunteered as the chairperson and designer of Mahopac's Fulmar Road Elementary School yearbook, where she utilized both her art and organizational skills. Her interest in volunteer work and fundraising continues through Railyard Arts Studio.
Jill is a skilled artist who enjoys working along side of other creative people in a variety of media. She loves to knit and crochet, paint with waterbased oil and watercolor, and is a accomplished ceramicist. Currently, she is showing her work in our local community.