Stop by and shop from our gorgeous selection of handmade gifts for that special occasion.
Our gallery showcases work from local artists that are for purchase in our Shop.
Each artist is paid individually and accepts cash, check and most take Venmo.
Please feel free to contact Railyard Arts on any pricing on items in our shop.
If you would like us to hold a piece for you, please reach out at:

[email protected]

or call 914-617-8541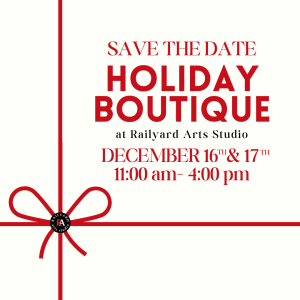 Railyard Arts Artists Market Sales
Check out our very own artists exhibiting their pottery at the John Jay Homestead. Come see all of our artists' and artisans' work at the Shop in the Yard!